Green Products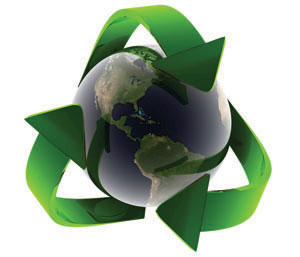 NAStar offers a compostable/biodegradable adhesive degradable to innocuous materials under conditions commonly used in solid waste composting systems. P4760 Adhesive has been formulated primarily as a permanent adhesive based on components reported to meet the requirements of DIN CERTCO and BPI for biodegradability and compostability.
Also available are environmentally benign RCA's (Recyclable Adhesives), meaning the paper adhesive label, when affixed to paper, can be processed through the paper recycling stream. This allows the product to be pulped without "stickies." Our P7700 adhesive, specified by Section 702 of Executive Order 13148, was awarded approval as an environmentally benign PSA.
Our Temporary Adhesive™product line (T1055 and T2), tested against TAPPI UM213 is repulpable. It is designed to dissolve in the de-inking process; the waste water is carried for processing and the pulp fibers are carried through the paper recycling.
Linerless constructions are also available for an even more environmentally-friendly product alternative with no liner waste. Enviro 100% Post-Consumer Waste Green Seal and FSC Certified face sheet is now available with all of the above structures.
Call (800) 676-9665 or email sales@nastar-inc.com for samples, datasheets, or to discuss product applications